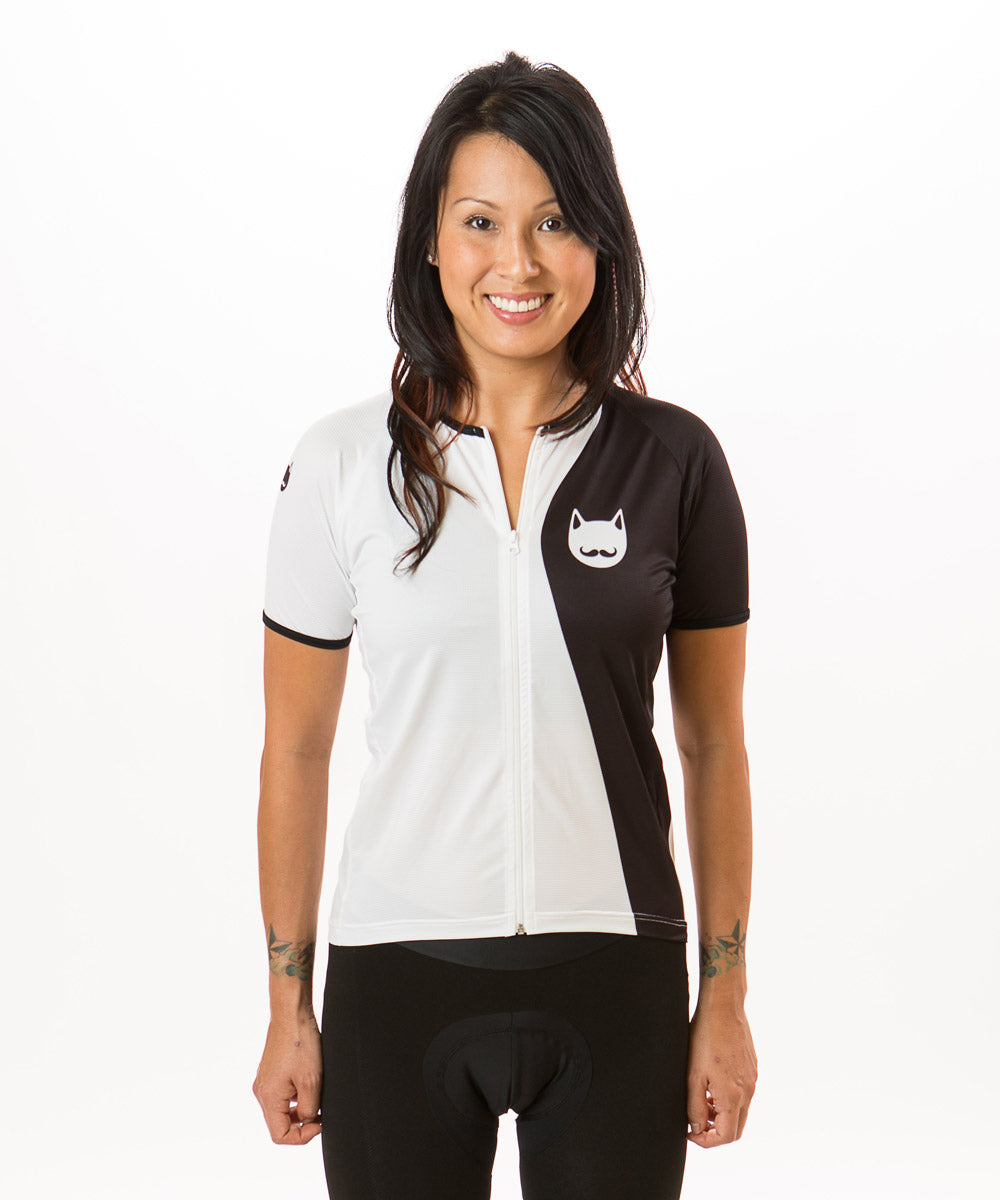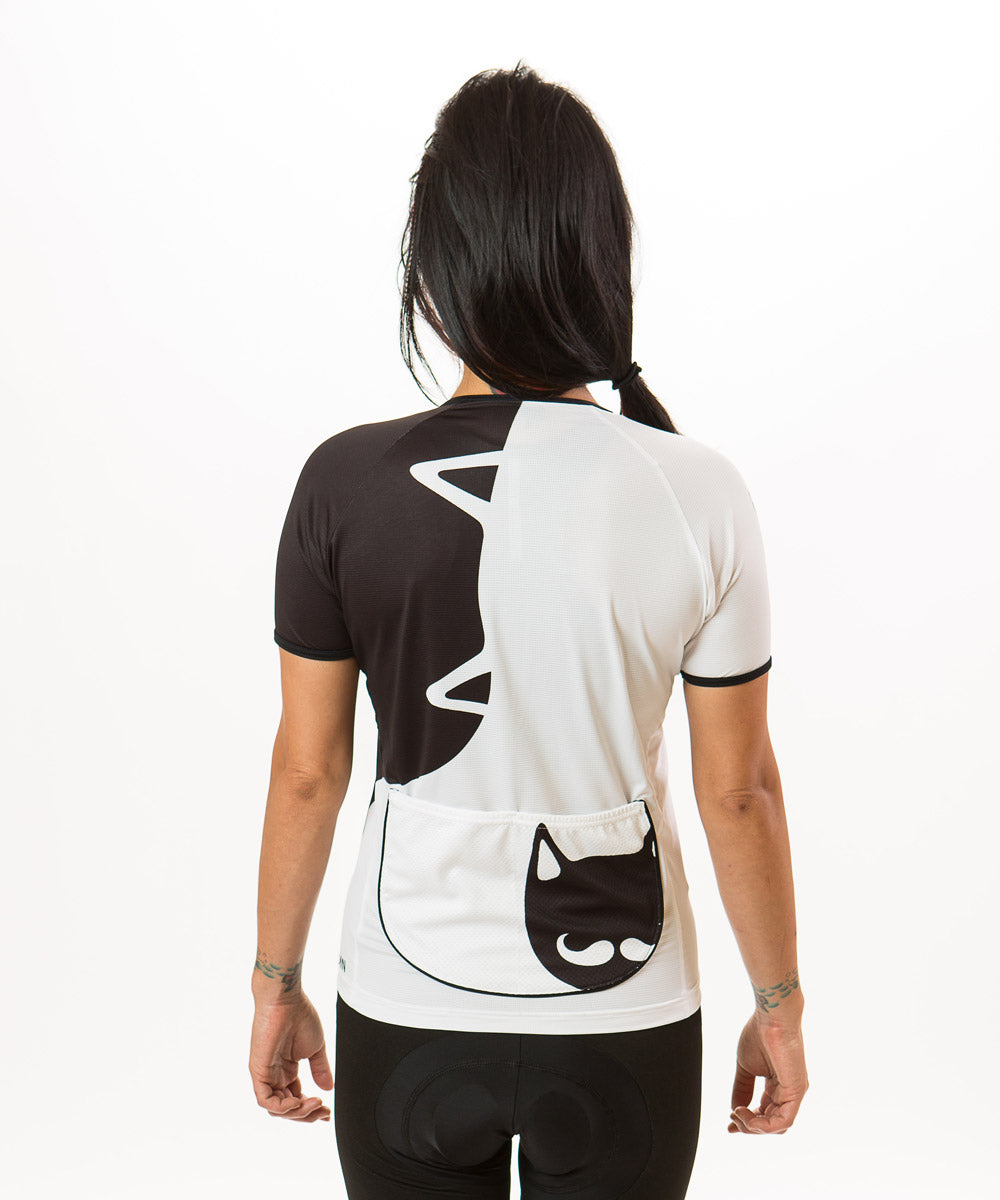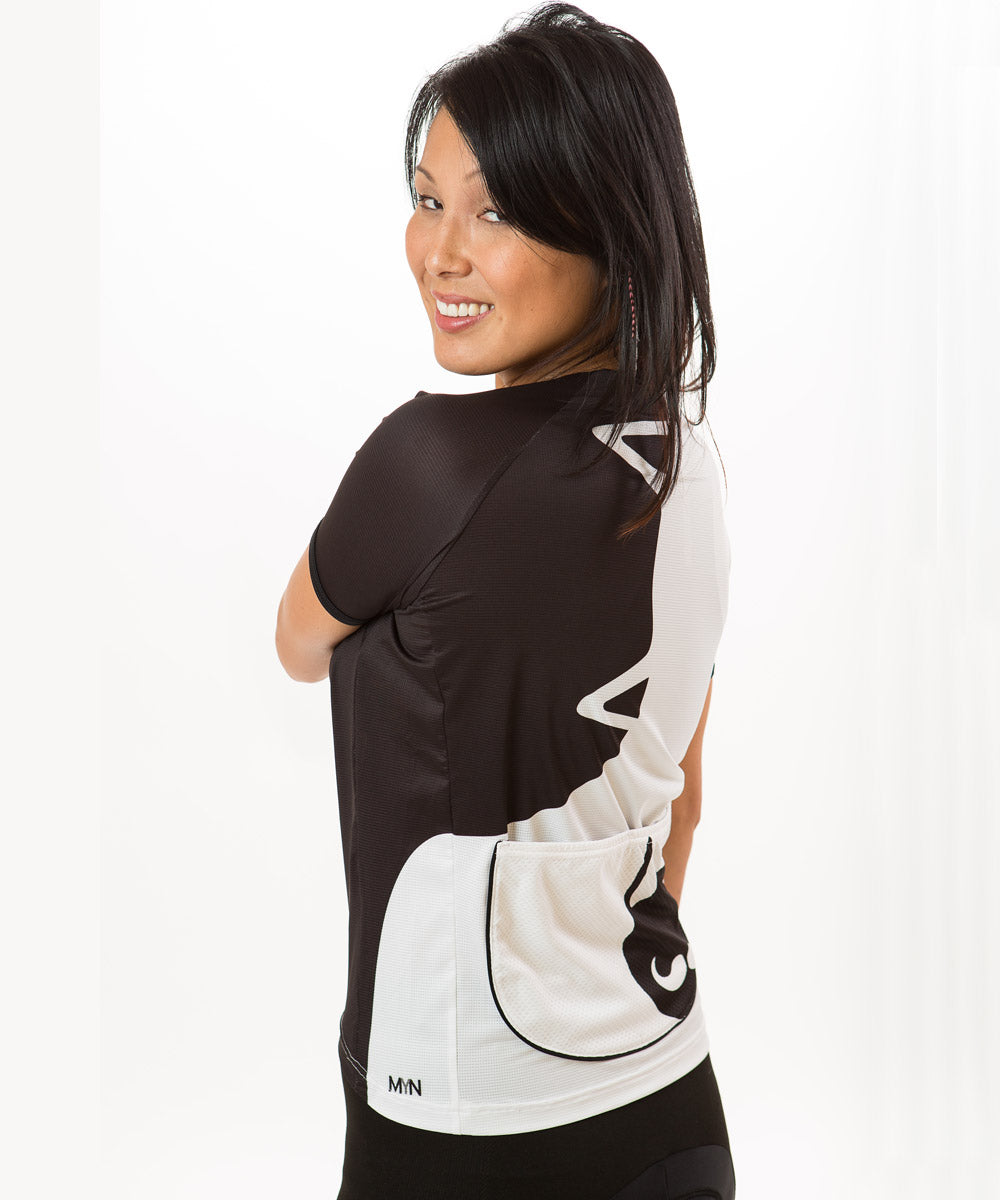 CATY Cycling Jersey for Women
Item is in stock
Hurry! Low inventory
Item is out of stock
Item is unavailable
Description

Quick Features

Best Use

Shop the Look
The CATY is a short sleeve cycling jersey for designed to keep you cool and dry as you ride with lightweight, breathable fabric. It dries quickly and is super soft for a comfortable fit.
The CATY has no silicone waste band making it versatile for any activity. The v-neck shape helps keep moisture off the neck and improves ventilation. It also has two wide rear pockets to store all of your essentials.
100% made in Italy. 🇮🇹
Quick-drying Material, Moisture-wicking Fabric, V-neck Shape, Superior Ventilation, Lightweight, Machine Washable, Durable, Rear Pockets, Short Sleeves, Loose Fit, Flexible Fabric, No Silicone Waistband

Materials: 78% Polyester, 22% Elastane
Professional Cycling, Touring Cycling, Gravel Cycling, Road Cycling, Competitive Cycling, Tri Cycling, Recreational Cycling, Endurance Cycling, Urban Cycling, Outdoor Cycling, Indoor Cycling, Track Cycling, Cyclocross, Mountain Biking, Spin Classes, Cycling Workouts, Peloton Bikes, Triathlons, Bike Touring,

Running, Yoga, High Intensity Interval Training, Strength Training, Trail Running, Fitness, Gym Workouts, Pilates
This model is wearing:

CATY Cycling Jersey - S
CATY Cycling Jersey for Women
Key Features
VERSATILE & COMFORTABLE CYCLING JERSEY - The CATY cycling jersey is a soft, comfortable women's top versatile enough for any type of exercise. This jersey has no silicone band making a loose, flowing fit that works for any occasion.

QUICK DRYING, BREATHABLE FABRIC- The CATY cycling jersey is made with lightweight, quick drying material that is cool and comfortable. Thee v-neck shape helps keep moisture off the neck and improves ventilation.

THOUGHTFUL ITALIAN DESIGN - The women's CATY is features our unique cat imprint the MYN logo on the side tab. Two wide rear pockets allow you to stow your essentials.
Washing Instructions
Turn the jersey inside out and make sure the zipper is zipped up. Machine wash on the gentle/delicate cycle in cold water and use mild detergent. Avoid fabric softeners. Allow to air dry after washing. Do not put in the dryer. For extra protection, place inside a laundry/lingerie bag.
Sizing Recommendations
MYN cycling gear is designed to be suitable for road cycling, gravel biking, triathlons, touring, and more. All MYN cycling jerseys are elastic and stretchy, so you have the option to go one size down from your normal size if you prefer. We recommend that you choose the smaller size if you are in between sizes in order to fully benefit from the soft, breathable fabrics against your skin.