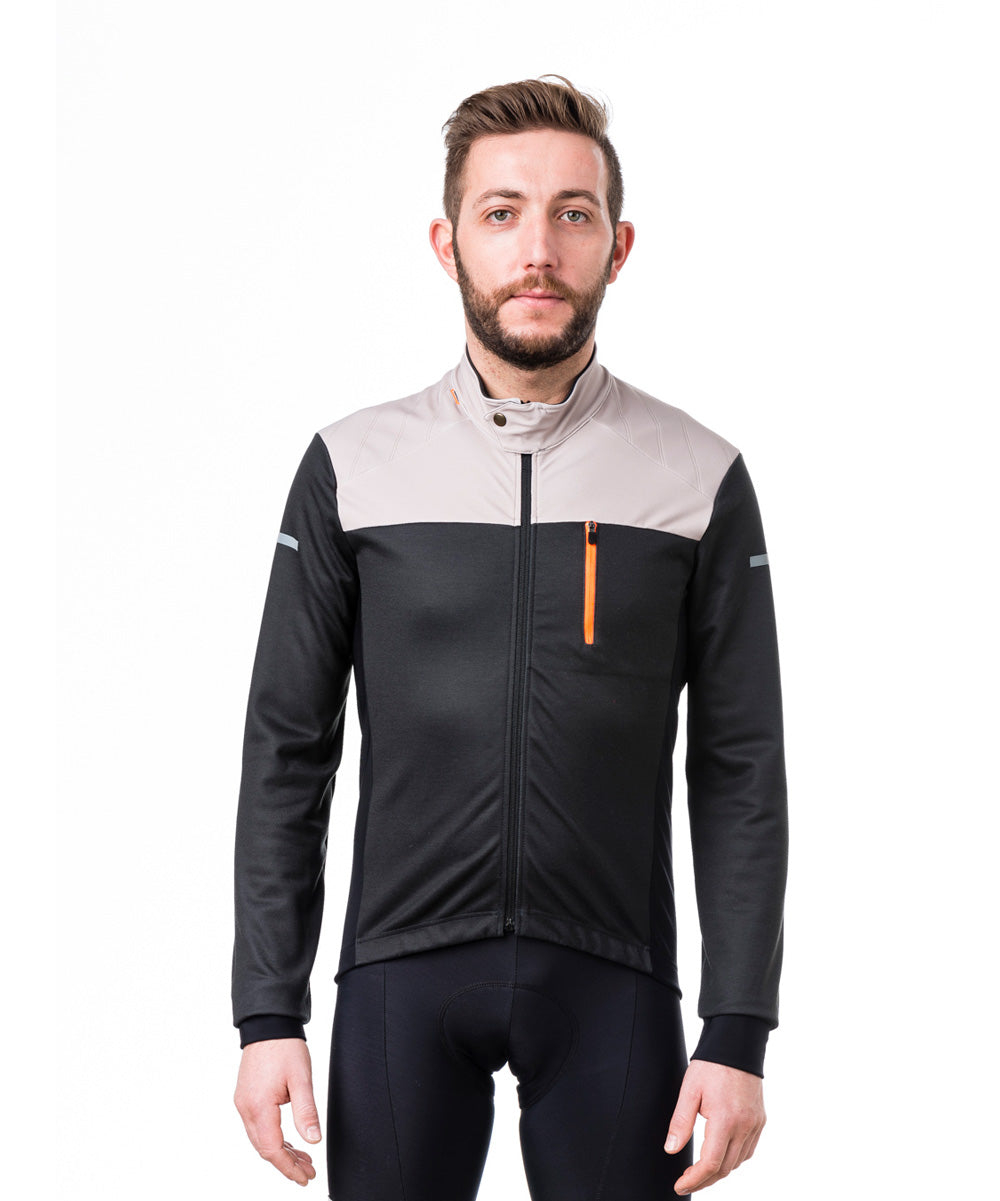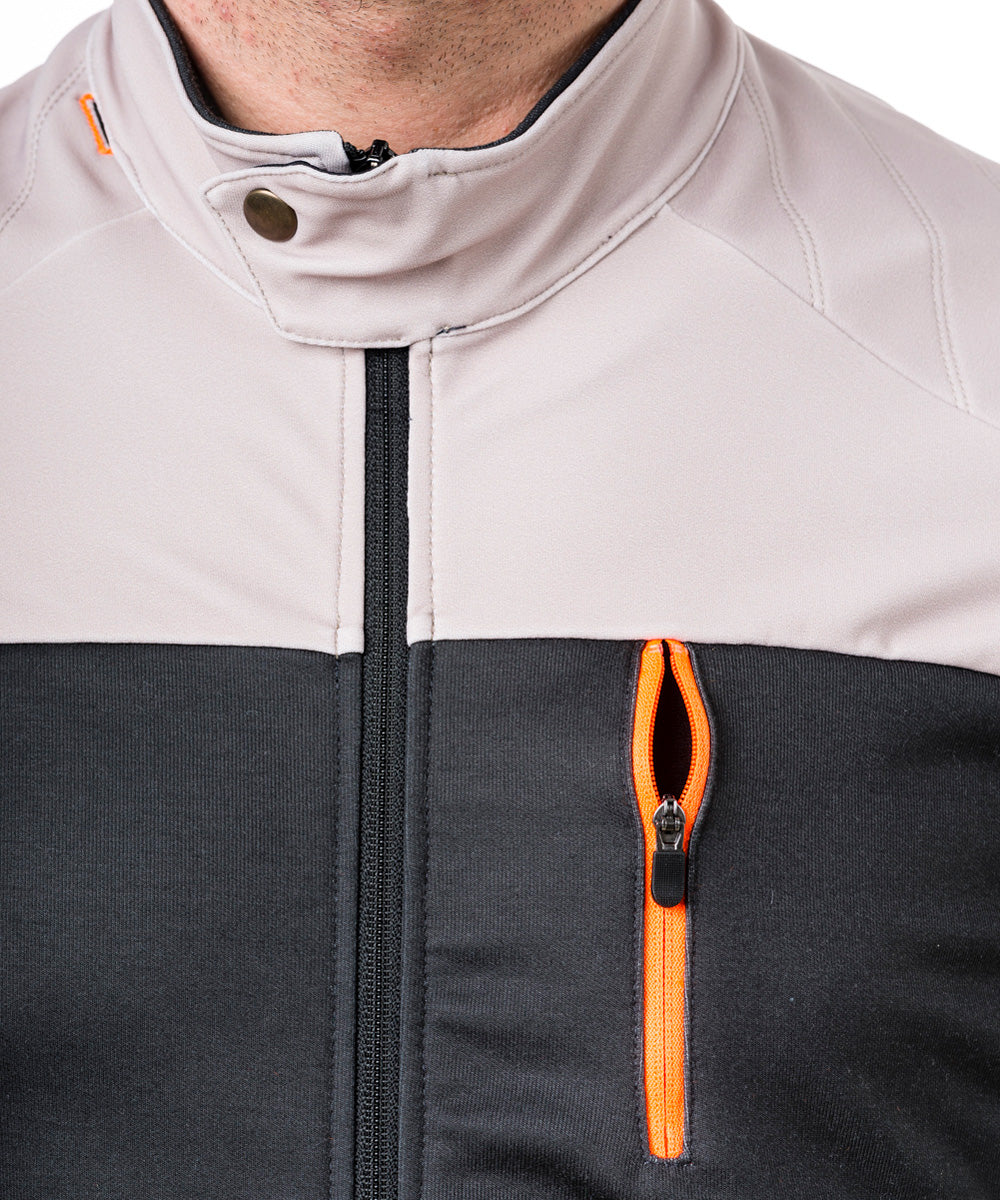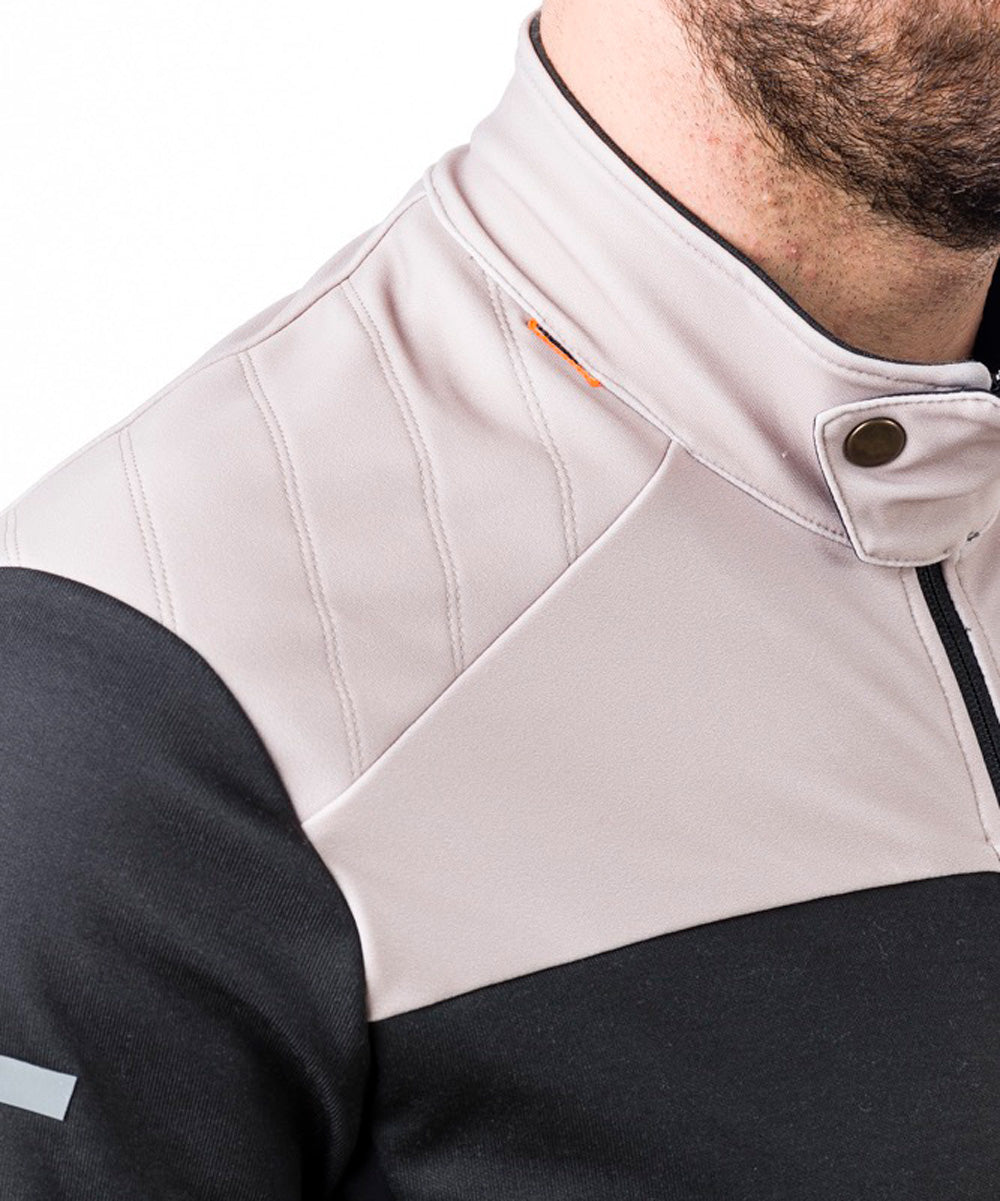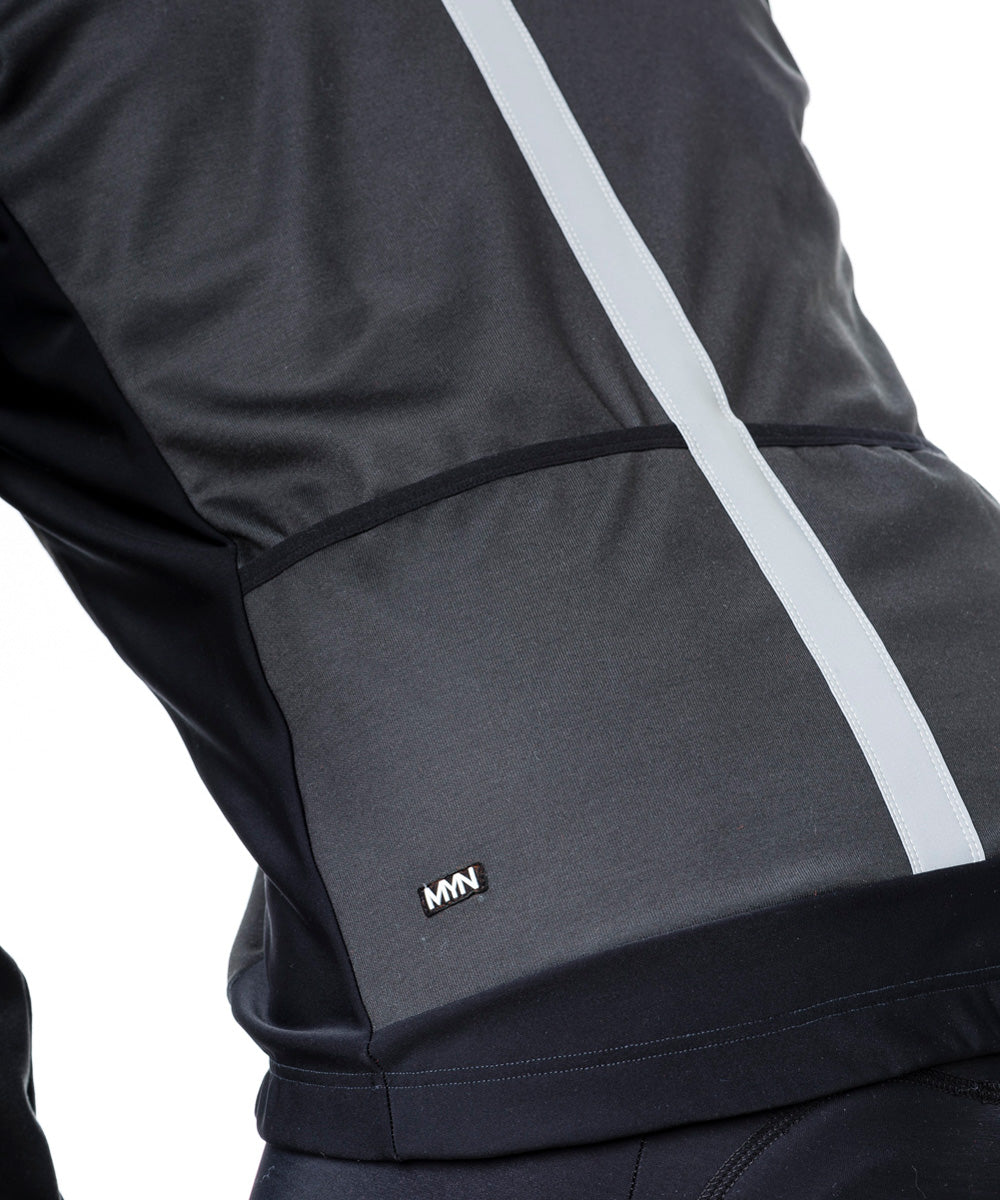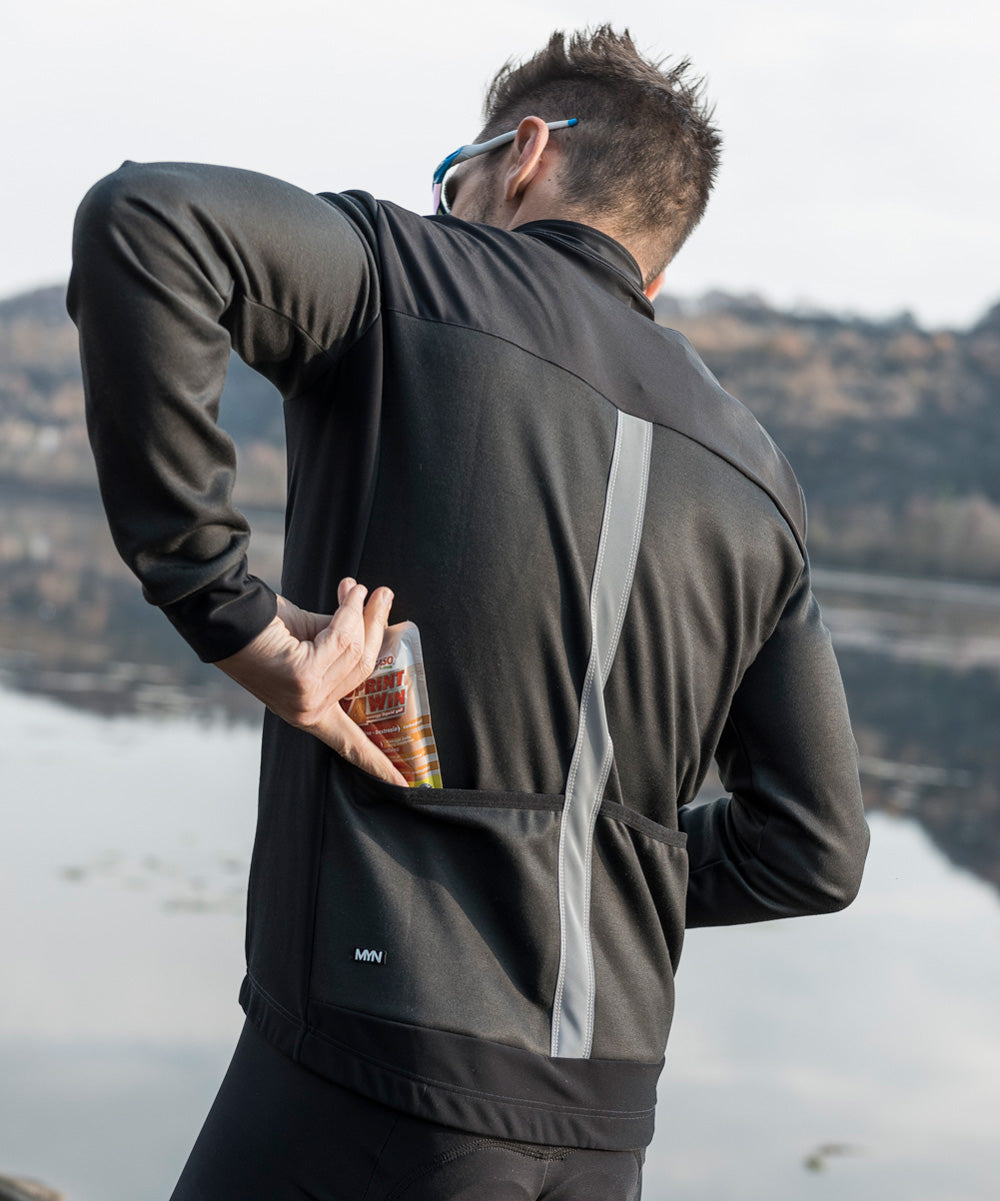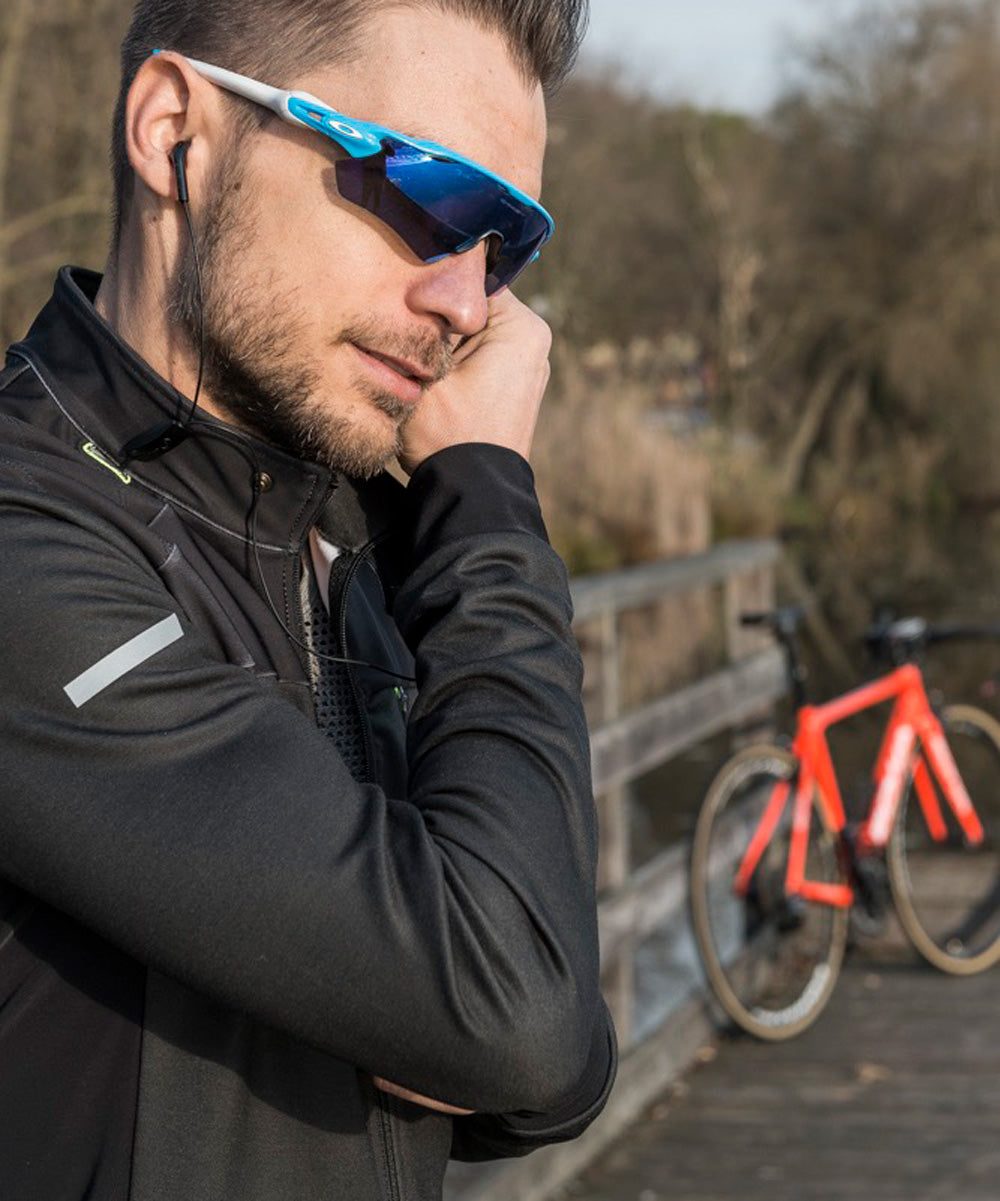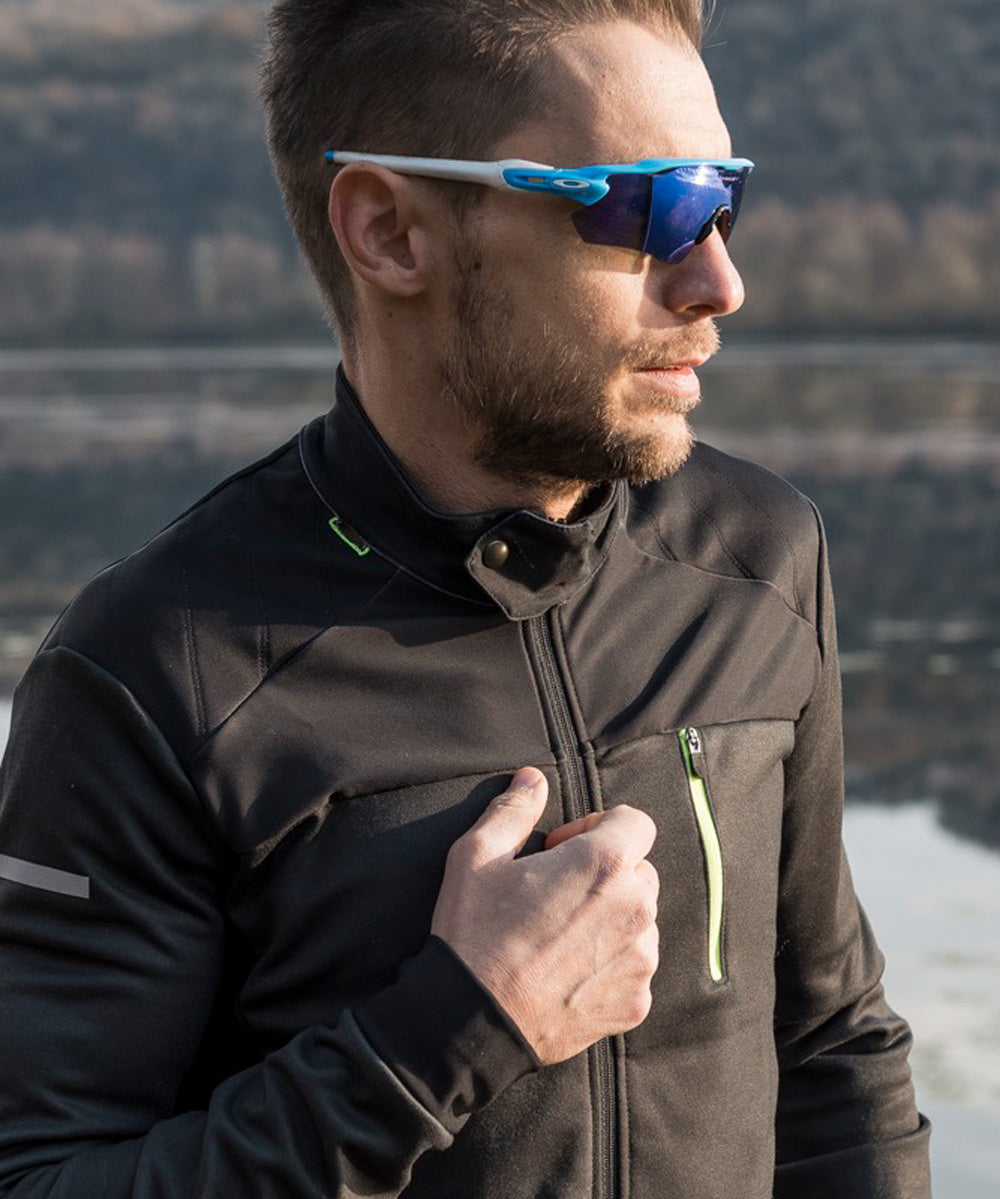 BKY Winter Cycling Jacket for Men
Item is in stock
Hurry! Low inventory
Item is out of stock
Item is unavailable
Description

Quick Features

Best Use
A winter cycling jacket that will keep you warm even in the coolest temperatures. Keep all your accessories close by with two large rear pockets and one on the chest with a high color contrast zipper. Large reflective fabric added along the back and two small reflective labels on the side of each shoulder increases visibility.
With a "biker" closed neck and stretch elastic waist band, the BKY jacket will stay in place and keep you comfortable for your entire ride. We even included headphone access in the base of the neck.
100% made in Italy. 🇮🇹
Quick-drying Material, Moisture-wicking Fabric, Highly-breathable and Soft Material, Lightweight, Aerodynamic, Machine Washable, Durable, Pockets, Long Sleeves, Full Front Zipper, Flexible Fabric, Wind-resistant, Reflective Visibility

MATERIALS: 97% Polypropylene, 3% Elastane
Professional Cycling, Touring Cycling, Gravel Cycling, Road Cycling, Competitive Cycling, Tri Cycling, Recreational Cycling, Endurance Cycling, Urban Cycling, Outdoor Cycling, Indoor Cycling, Track Cycling, Cyclocross, Mountain Biking, Spin Classes, Cycling Workouts, Peloton Bikes, Triathlons, Bike Touring
BKY Winter Cycling Jacket for Men
Key Features
STAY WARM IN THE WINTER - You'll ride comfortably all season long in the BKY Winter Cycling Jacket. Keep the cold out and your neck warm with the "biker" close.

THOUGHTFULLY DESIGNED - Stow your must-have cycling accessories in two large rear pockets and a quick access zipper pocket on the chest. There is also headphone access at the base of the neck. High visibility with reflective material and high-contrast threading and zipper stitching.

UNMATCHED ITALIAN STYLE - We know one thing for sure. You'll want to wear this jacket everywhere. The stylish design will seamlessly transition from the bike to anywhere your day takes you.
Washing Instructions
Turn the jersey inside out and make sure the zipper is zipped up. Machine wash on the gentle/delicate cycle in cold water and use mild detergent. Avoid fabric softeners. Allow to air dry after washing. Do not put in the dryer. For extra protection, place inside a laundry/lingerie bag.
Sizing Recommendations
MYN cycling gear is designed to be suitable for road cycling, gravel biking, triathlons, touring, and more. All MYN cycling jerseys are elastic and stretchy, so you have the option to go one size down from your normal size if you prefer. We recommend that you choose the smaller size if you are in between sizes in order to fully benefit from the soft, breathable fabrics against your skin.