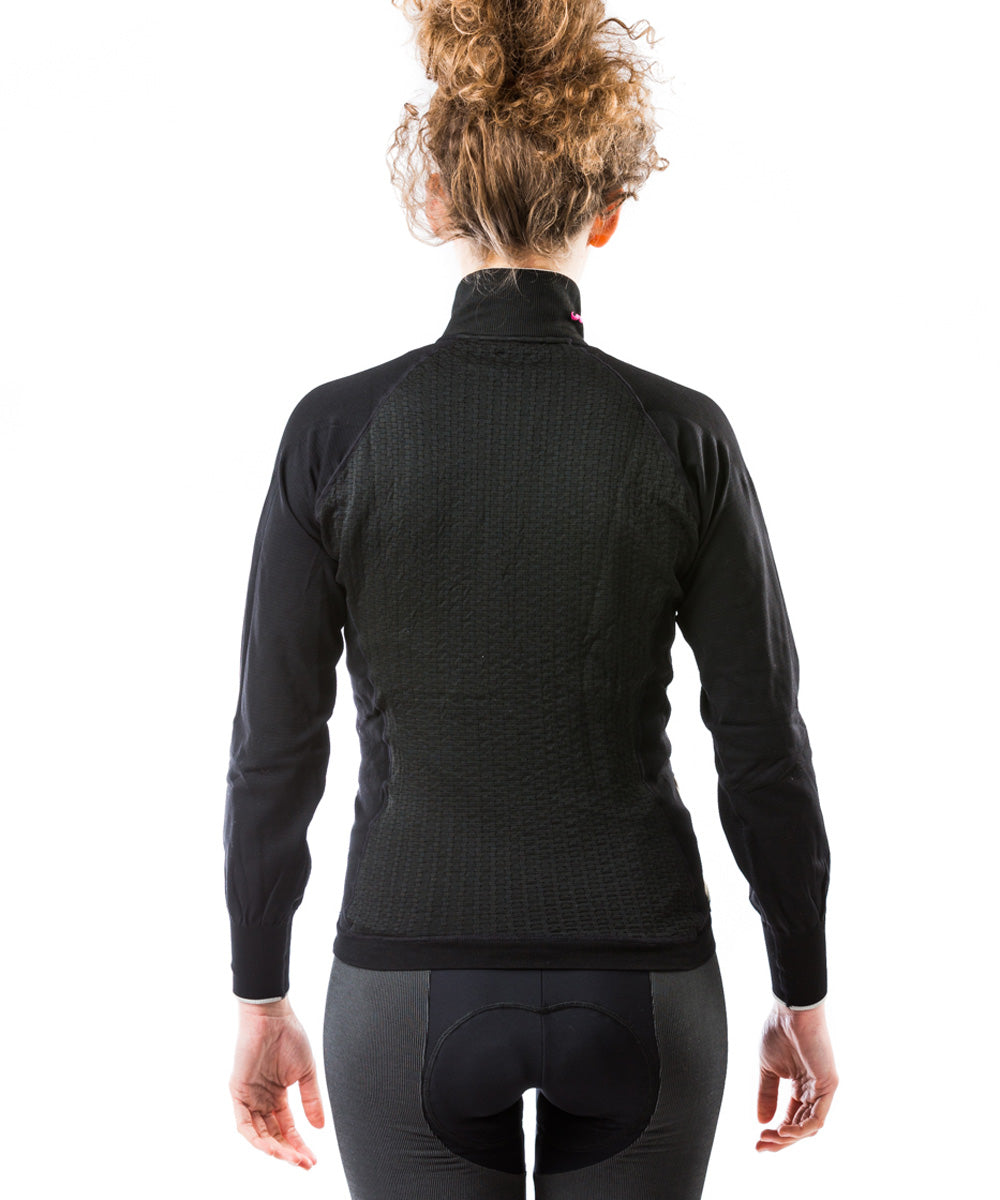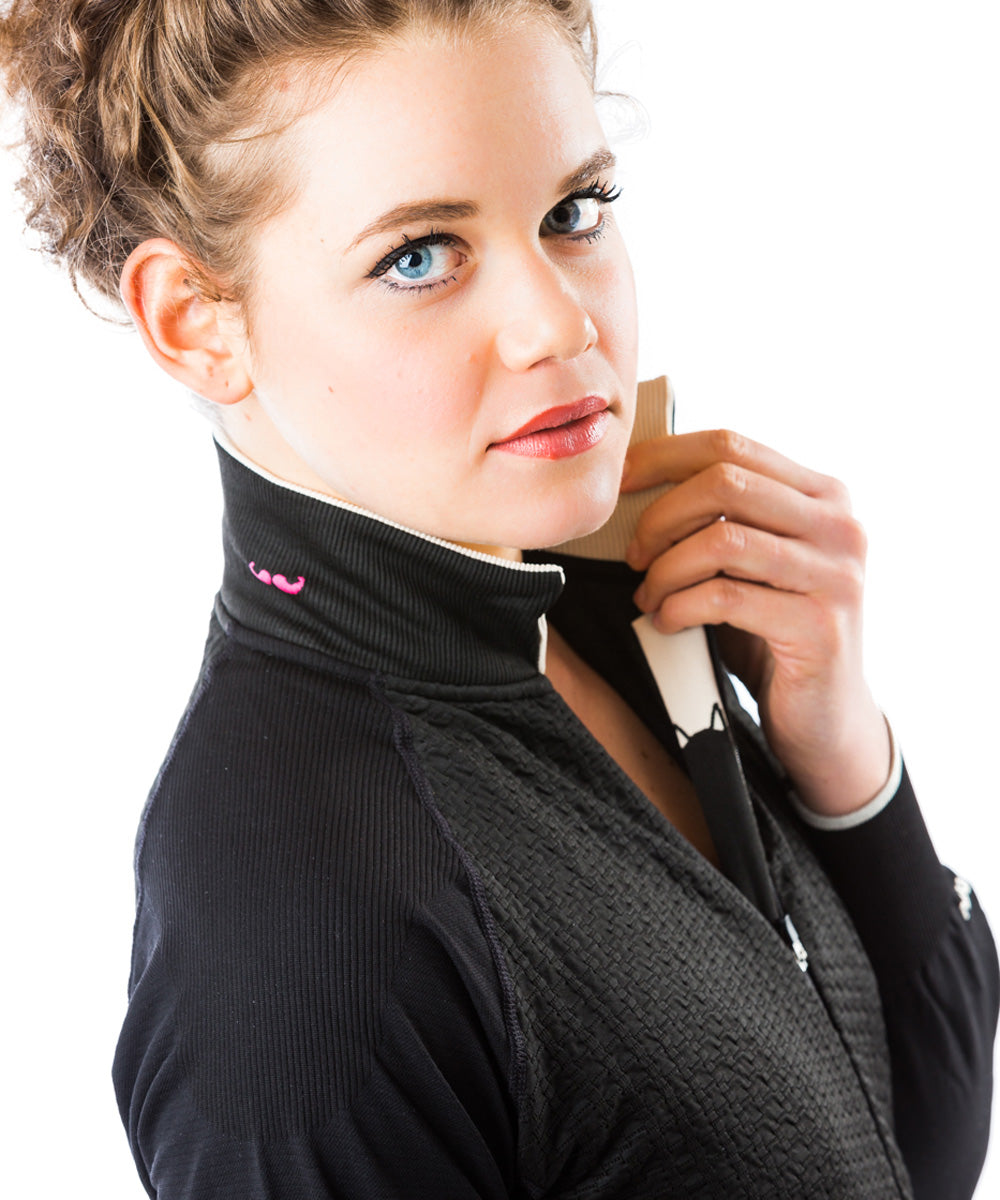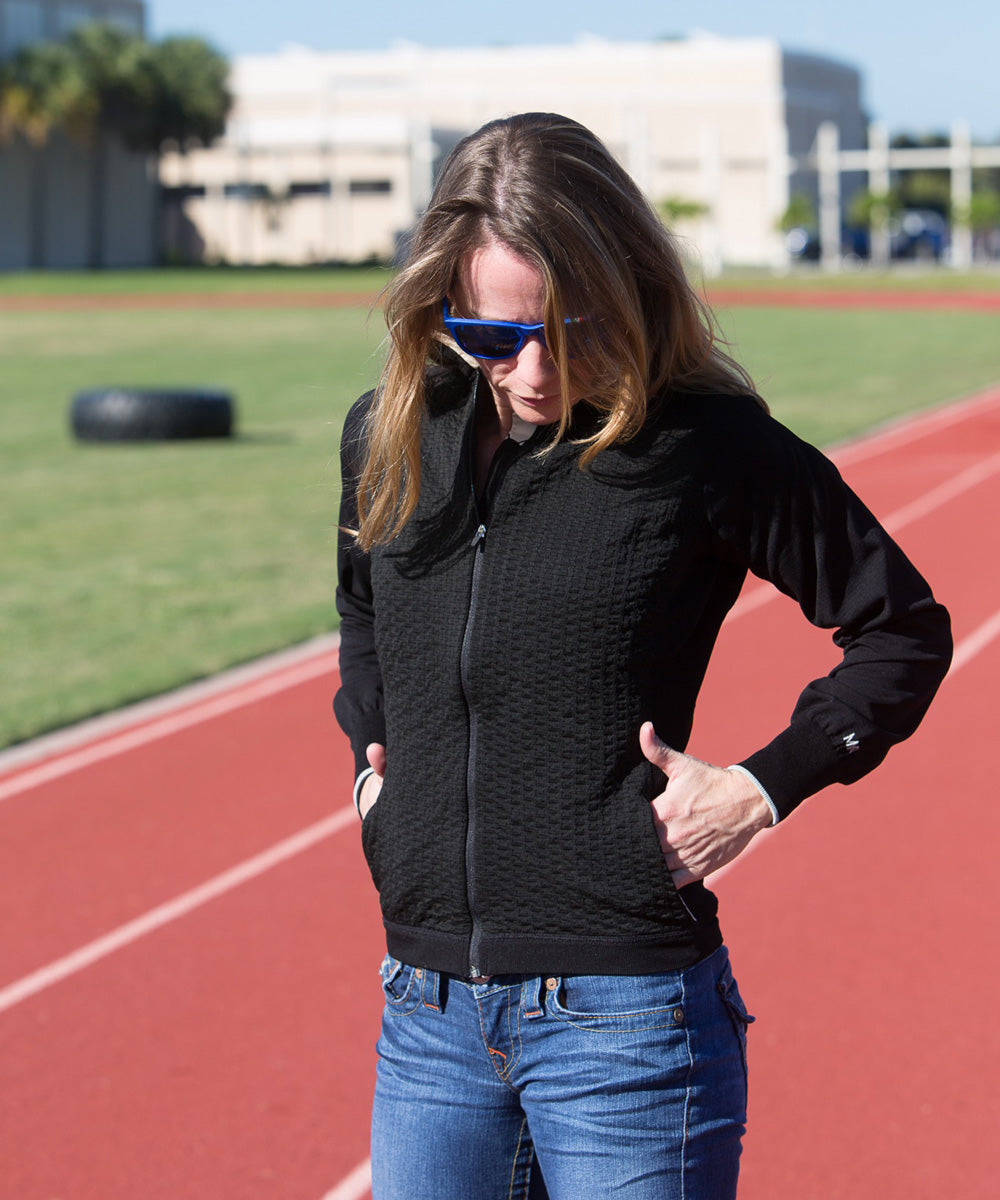 Description

Quick Features

Best Use
The IMMERSE Seamless Sweater with carbon fiber front and rear 3D-weaved mesh. This is the perfect article to wear on your way to the gym, for a leisurely walk, or for a trip outdoors. Two comfortable side pockets will keep your hands warm, or carry your personal items.
The cuffs are intentionally longer than usual, and wrap comfortably around your wrist and part of the forearm. The special design of the neck allows it to remain high when fully zipped. The 3D fabric allows more ventilation while keeping your body warm. 
100% made in Italy. 🇮🇹 
Quick-drying Material, Moisture-wicking Fabric, Knitted Under Garment, Lightweight, Aerodynamic, Machine Washable, Durable, Sleeveless, Flexible Fabric

MATERIALS: 85% Polyamide, 13% Polyester, 2% Carbon Fiber
Fitness, Running, Trail Running, Indoor Running, Yoga, Pilates, Walking, Hiking, Indoor Cycling, Base Layer, Everyday Wear
Washing Instructions
Turn the jersey inside out and make sure the zipper is zipped up. Machine wash on the gentle/delicate cycle in cold water and use mild detergent. Avoid fabric softeners. Allow to air dry after washing. Do not put in the dryer. For extra protection, place inside a laundry/lingerie bag.
Sizing Recommendations
MYN cycling gear is designed to be suitable for road cycling, gravel biking, triathlons, touring, and more. All MYN cycling jerseys are elastic and stretchy, so you have the option to go one size down from your normal size if you prefer. We recommend that you choose the smaller size if you are in between sizes in order to fully benefit from the soft, breathable fabrics against your skin.