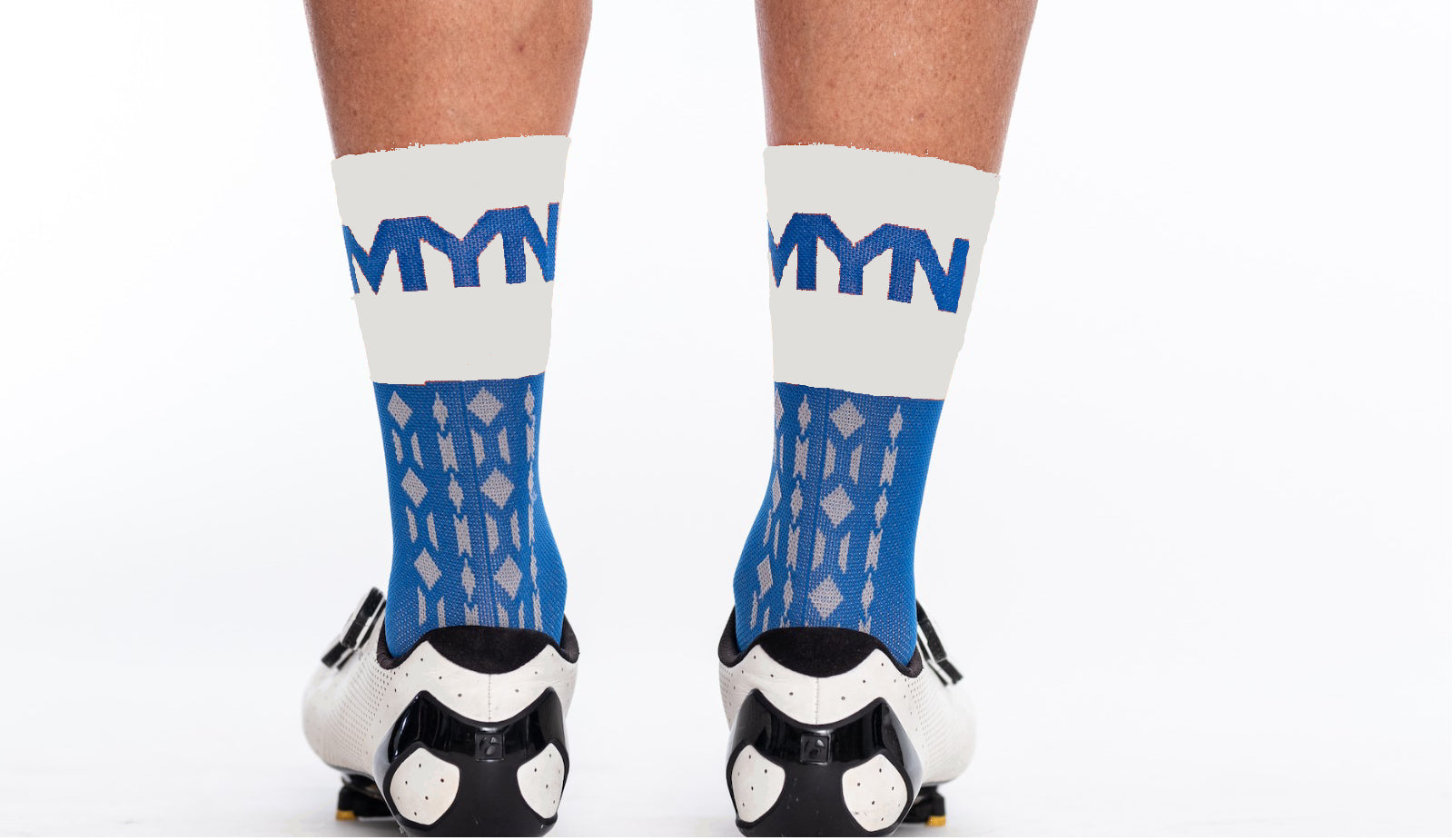 Description

Quick Features

Best Use
Summer socks made of ultralight Meryl Skin-life fabric that is breathable, hypoallergenic and anti-odor to keep your skin always fresh. Height 17 cm/ 7 inches. One size fits all.
100% made in Italy. 🇮🇹
Lightweight, Breathable, Quick-drying, Hypoallergenic, Anti-odor, Ultralight Fabric, Meryl Skin-Life Fabric

MATERIALS: 80% Polyester, 20% Elastomer
HEIGHT: 17cm/7in
ONE SIZE FITS ALL
Professional Cycling, Touring Cycling, Gravel Cycling, Road Cycling, Competitive Cycling, Tri Cycling, Recreational Cycling, Endurance Cycling, Urban Cycling, Outdoor Cycling, Indoor Cycling, Track Cycling, Cyclocross, Mountain Biking, Spin Classes, Cycling Workouts, Peloton Bikes, Triathlons, Bike Touring
Washing Instructions
Turn the jersey inside out and make sure the zipper is zipped up. Machine wash on the gentle/delicate cycle in cold water and use mild detergent. Avoid fabric softeners. Allow to air dry after washing. Do not put in the dryer. For extra protection, place inside a laundry/lingerie bag.
Sizing Recommendations
MYN cycling gear is designed to be suitable for road cycling, gravel biking, triathlons, touring, and more. All MYN bottoms are elastic and stretchy, so you have the option to go one size down from your normal size if you prefer. We recommend that you choose the smaller size if you are in between sizes in order to fully benefit from the soft, breathable fabrics against your skin.